Sales Rep, America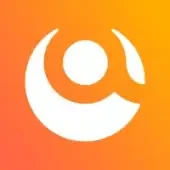 Future Anthem
Sales & Business Development
Posted on Thursday, August 3, 2023
About the Role
You will be responsible for a blend of sales and account management, where two-thirds of your focus will be dedicated to driving impactful sales, and one-third will be devoted to nurturing and strengthening existing client relationships. Your mission will be to champion our innovative solutions, secure new business, and help guide them toward remarkable success.
Reporting to the General Manager, Americas, you will proactively identify and cultivate new business opportunities, using your persuasive skills and in-depth understanding of our products. Through targeted outreach, you will capture the attention of potential clients, educate them about our ground-breaking offerings, and inspire them to envision the incredible possibilities that lie ahead.
But it doesn't stop there. Your dedication to excellence extends beyond closing deals. You will play a pivotal role in building enduring partnerships with our valued customers, serving as their trusted advisor. By continuously staying abreast of consumer research and industry trends, you will possess an unrivalled knowledge of our solutions and how they precisely align with our client's unique needs and aspirations.
Joining our passionate and ambitious team, you will be empowered to showcase your exceptional sales talents, forge meaningful connections, and contribute to the growth and success of Future Anthem. If you are ready to embark on an exhilarating journey with a trailblazing company that thrives on innovation and delivers unrivalled value to its clients, this is the role for you.
The role owns the commercial sales plan, as well as proposition development and the sales narrative. Whilst primarily focused on working with clients, the role also acts as an important bridge between the Product and Data functions internally, ensuring alignment and client-driven deliveries and solution developments.
What You'll Do
Expanding our customer base whilst building and maintaining strong, long-lasting customer relationships

Meeting a set yearly quota of new business by generating relationships with relevant prospects and owning the different steps of the sales cycle (with growing levels of autonomy)
Update and manage all sales activities, opportunities and account information in CRM

Delivering online and in-person sales presentations and demonstrations of variable technical complexity, responding to changing business needs

Account Management for select American, Canadian & LATAM relationships: new customer sign-ups, onboarding and customer success (including upsells)

Collaborating closely with Future Anthem data-science, customer success, marketing and product teams to provide clarity on customer expectation and optimize customer success and experience both internally and externally

Supporting the build out of our sales processes through a process of continuous improvement
Attending conferences and marketing events to generate quality opportunities (travelling where required)

Maintain a deep understanding of client business and local market regulations and continually serve as a client advocate, with the customer being central to all decisions 

Work closely with the marketing team to target marketing activities and key decision-makers

Work closely with Sales leadership to facilitate on up-sell opportunities
About You
You have proven ability to meet and exceed sales targets in a product sales environment

You have proven experience in a B2B sales environment (ideally in at least one or two other roles and in the SaaS industry) and with sales operations tools (CRM, prospecting, etc.)

Ability to learn technical concepts and eloquently convey their value to potential customers
You are tenacious and thrive working in a high fast-paced environment

You are motivated to seize opportunities for personal and commercial growth

You have demonstrable experience in managing relationships with key stakeholders

You have a high level of commercial acumen

You have strong, active listening skills and use them to understand customer needs
You have high levels of self-motivation

You are professional, confident, and diligent

You have excellent verbal and written communication skills

You have sound interpersonal skills and enjoy collaborating with others

You are comfortable with ambiguity and are willing to help with assignments that might fall outside of your direct job description
Proficiency with sales management software, CRM, and other business applications (examples of what we use include Excel, HubSpot, Figma, and Azure DevOps)

Strong ability to balance persuasion with professionalism

Proven success rate at levels above sales quota

You are comfortable with a remote working environment

Ability to travel at least 25% of the time to customer events
Being data-literate is a real plus

It would be great if you spoke Spanish but not a deal-breaker

It would be ideal if you come from a Gaming background, but if not, then a strong interest in sports or gaming would help
Join the team